The Luftwaffe operated 175 F-4Fs for 40 years replacing the F-104G and Fiat G.91R in air defence and ground attack roles. JG71 became the first unit to operate the F-4F, which would eventually equip another three wings – JG74 'Mölders', JbG36 'Westfalen' and JbG35 (both fighter-bomber wings). The last F-4F, 38+75 was delivered on April 26, 1976.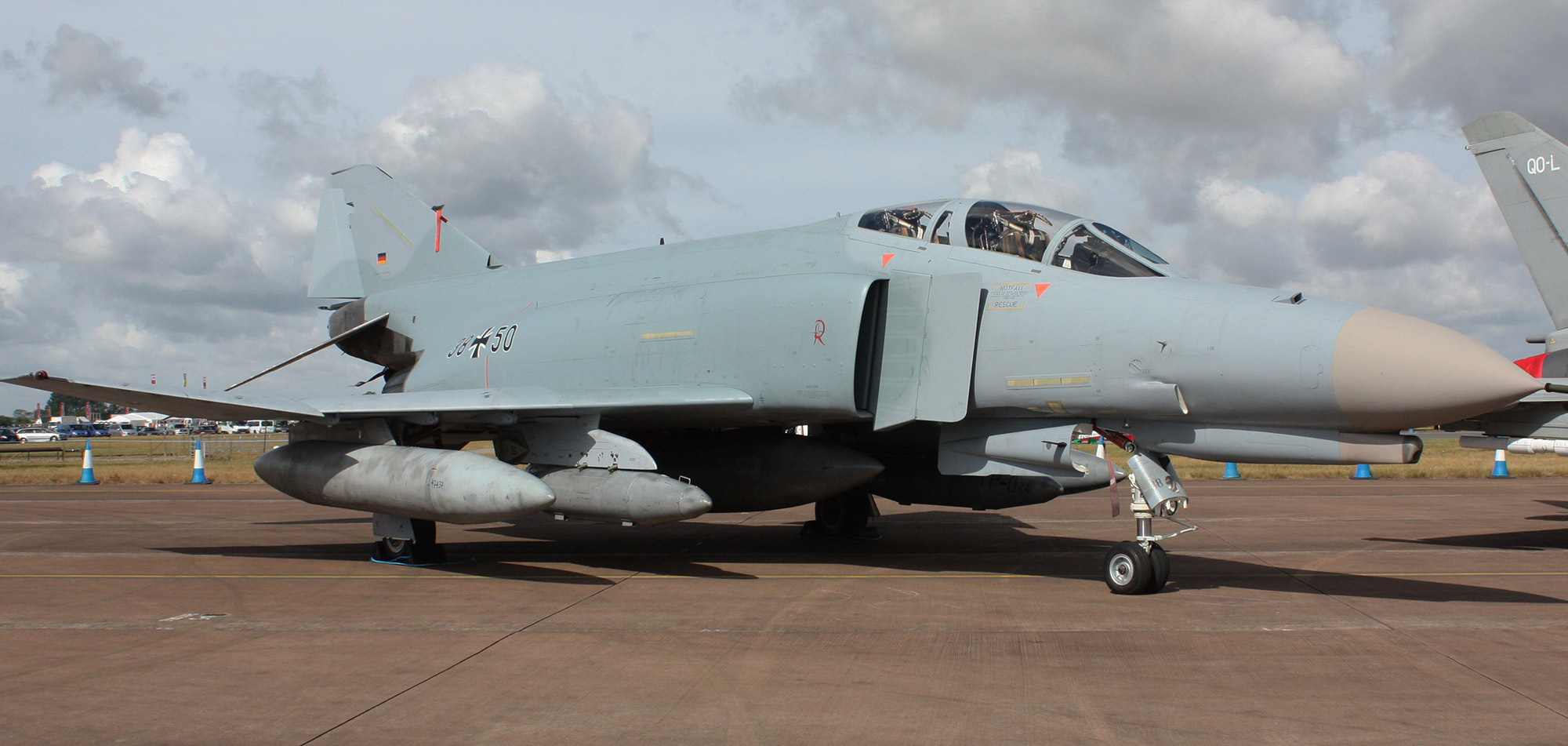 The F-4F was essentially a lightened F-4E, weighing in at 1,500kg less through the elimination of several air-to-ground systems and a fuel tank, but as a result was a better performer and more suited to air defence.
By 1996 113 F-4Fs had been upgraded and equipped the two remaining fighter wings at Neuburg and Wittmundhafen, plus the training unit at Halloman Air Force Base in New Mexico, USA. At that time, JG71 consisted of two squadrons or 'staffeln': 711 and 712.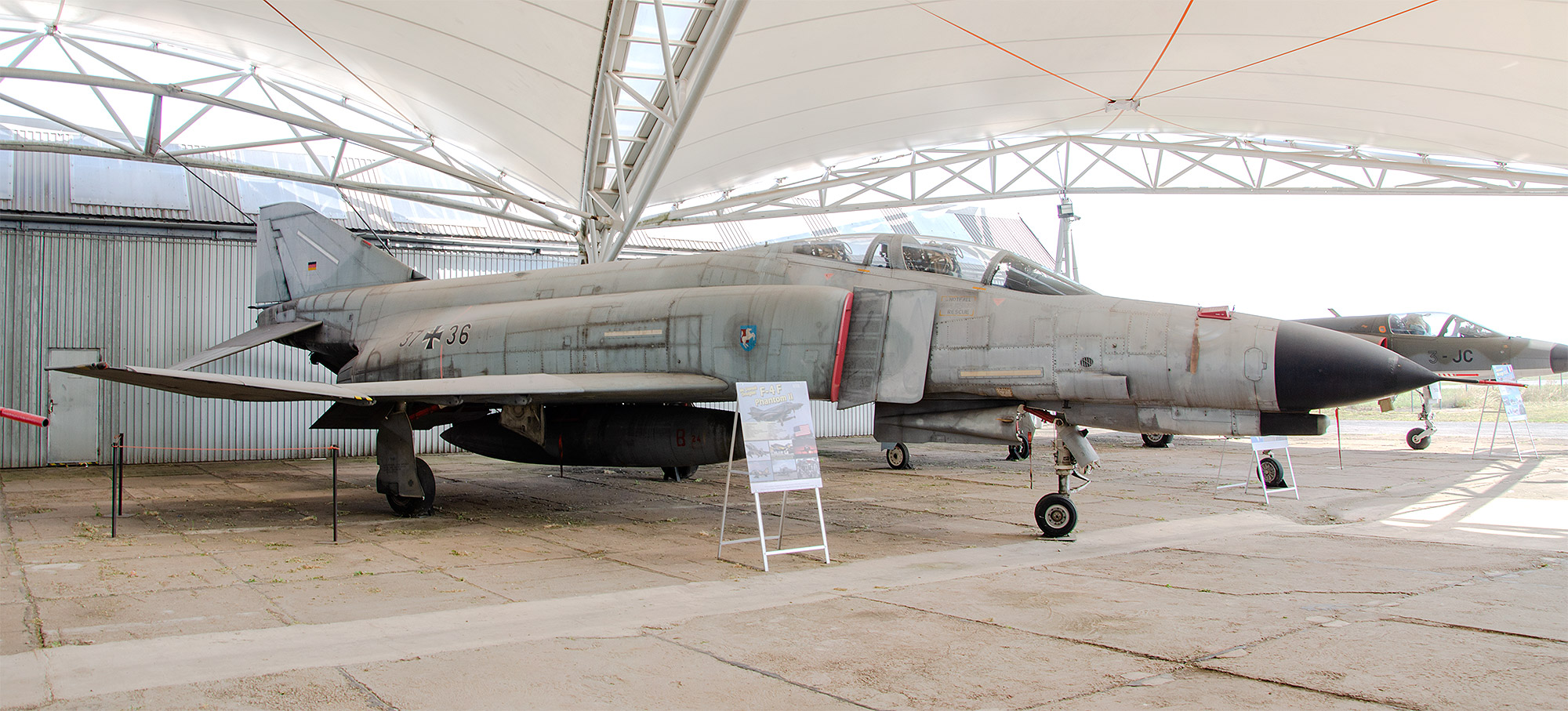 The completion of the introduction of Tornado into Luftwaffe service, meant the F-4F lost its ground-attack role in the early 90s. JbG35 and JG73 lost their F-4Fs in March 2002 in anticipation of receving Eurofighters. JG74 at Neuburg went through the same process in 2008, leaving just JG71 at Wittmundhafen to manage the remainder of the fleet.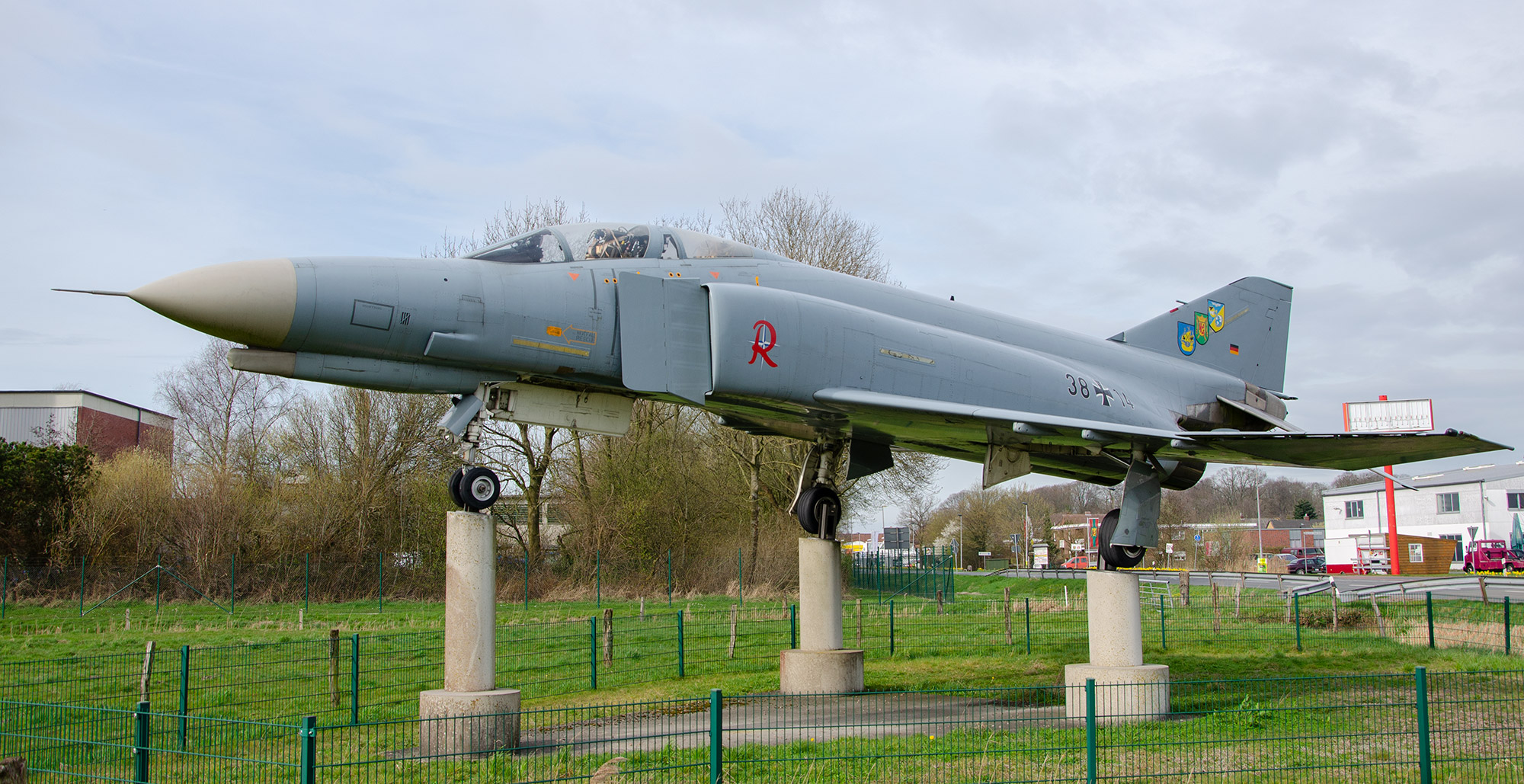 The peak time for this unit was in 2009, when they flew around 8,600 hours and had 50 jets available. As airframes gradually reached the end of their service life, JG71 still maintained QRA activity but by 2013 they had only 10 serviceable jets.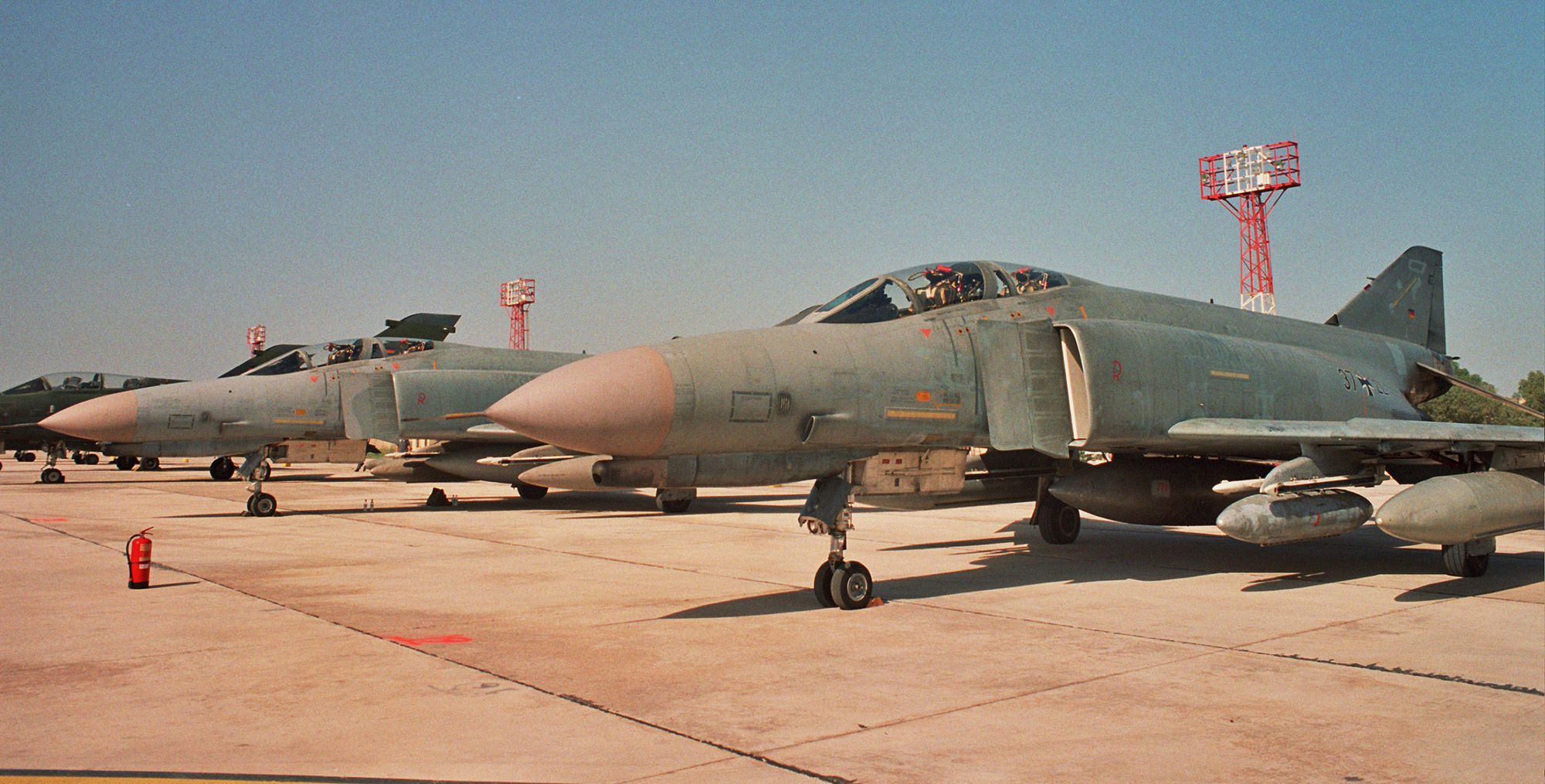 The JG71 wing commander Oberst Roubal came up with the idea to paint three aircraft in the different camoflage patterns of the 70s, 80s and 90s, including a fourth with a farewell scheme. On June 29th 2013 the German Luftwaffe paid homage to the aircraft that protected German skies for 40 years with an open day for families and enthusiasts.
The illustration
The grey one-color scheme, widely used by US air forces, was introduced in the 90s on both the interceptor types: F-4F Phantom IIs and MiG-29s. In later years, it was also applied to the Tornado fleet and eventually adopted to the Eurofighter fleet.